Expert Social Media Marketers of Australia
Step up your game with Australia's finest social media marketing agency.
One of Australia's top-rated digital marketing consultants and social media contractors.
History of refining and boosting the social media profiles of many businesses from a wide range of industries.
From restaurants to law firms, our clients have enjoyed unprecedented leads and conversion rates with our social media advertising consultancy.
Clients We've Worked With
Social Media Platforms We Work On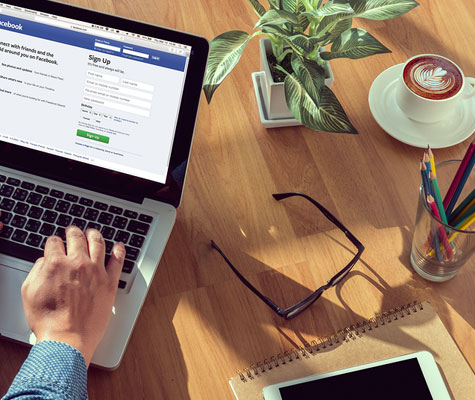 Billions of people turn to Facebook every day to celebrate their successes, create events and share their interest. Creating a presence on this platform is more than an opportunity to share posts, it's a place for you to deliver a microcosm of your brand experience, call your followers to action and develop meaningful dialogue with your customers.
We can help you create smart campaigns with strategic goals, so you can turn your Facebook presence into a valuable communication tool built for building, engaging and converting your followers. We'll take the time to understand your business so that we can develop your brand voice and create exciting moments to galvanise your community.
Instagram is a platform that is constantly growing and changing along with its user base. A strategically managed Instagram account can produce real results for businesses in all kinds of industries and gives you the opportunity to build your brand image whilst clearly communicating your values and USP.
We've used Instagram to sell products, make connections, broadcast moments and build communities – but no strategy is ever the same. We can make genuinely engaging Instagram content that is optimised for success amongst your own followers and in the discovery feed, so you can build up your follower count and deliver timely messages with strategic value.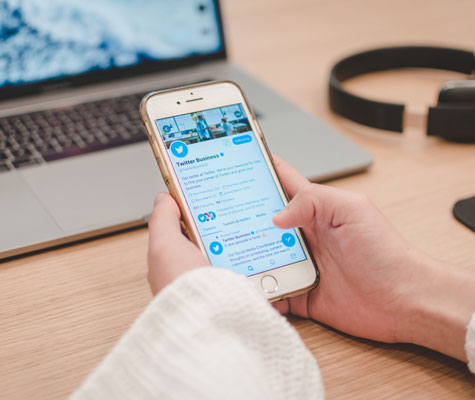 Twitter can be a key platform for anyone seeking to establish themselves as an authority in their field, it's a perfect space to make announcements and interact with your community in a fast, informal environment. Your Twitter account has the potential to be a key touchpoint in your customer journey, but it takes time and commitment to build.
We build snappy, sharp Twitter campaigns that create a stir and get people talking about businesses. Our Twiter management service is geared to further your goals and promote any upcoming events that you might have so that you can keep your followers informed and excited about your next steps. We'll also keep tabs on any trending topics, and be there to strike when the iron is at its hottest.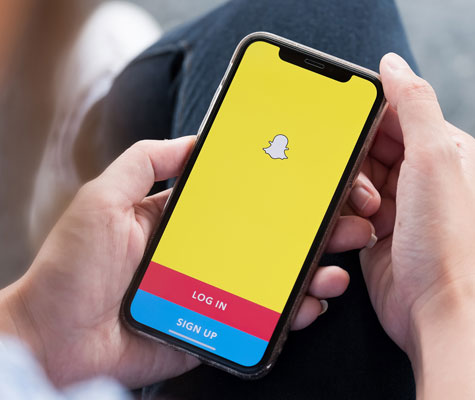 Interested in harnessing the potential of Snapchat? Look nowhere else. Lets Go Digital specialises in Snapchat marketing that assists companies in utilising this well-liked application to its fullest potential. Reaching younger audiences is easy thanks to the distinctive features of Snapchat. Our knowledgeable team creates custom Snapchat marketing plans for your business that include making engaging content, using sponsored lenses and filters, collaborating with influencers, and running focused ad campaigns.
We make use of Snapchat's fun features to boost brand awareness, encourage user interaction, and boost conversion rates. Let us today help your company take advantage of Snapchat.
Linkedin can be used for more than spotting future job opportunities. This business-focused social network has been steadily growing for over a decade, the platform is home to millions of professionals from a full range of industries and demographics, making it a fertile land for any enterprise looking to target decision-makers.
Whether you're looking to boost the reputation of your business, create an online community for your customers, or reach out to key stakeholders in your audience, an effective LinkedIn strategy can give your business the edge over your competitors, so your foot is the first in the door.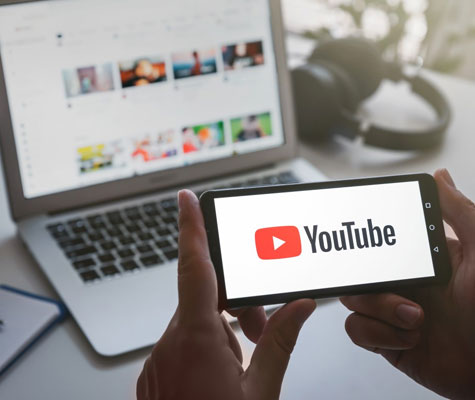 YouTube has seen a meteoric rise from the home of novelty videos to an ever-expanding library of content that covers an unimaginable range of fields. Video can speak to your audience in a way that words and images simply can't. Brands can use YouTube as a platform to communicate their authority, support promotions, launch products and broadcast live events.
We work with experienced videographers to create on-brand, engaging content for a YouTube channel that can become a valuable source of referrals for your business; serving to expand, engage and delight your audience.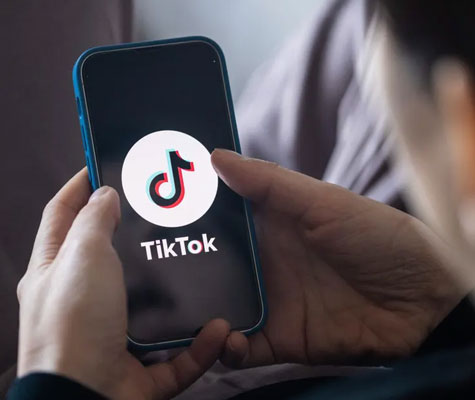 Are you trying to make the most of TikTok's viral potential? We are here to help you out! TikTok is a popular video app that enables users to make and share short videos and engaging content that can reach millions of users worldwide. At Lets Go Digital, our professional team offers TikTok marketing that is customised to the goals of your brand. Our services include creating content that focuses on your brand or service, collaborating with reputed influencers to gain more engagement, hashtag campaigns, and targeted advertising, ensuring maximum visibility and engagement.
We develop successful campaigns that engage your target audience and raise brand awareness thanks to our in-depth understanding of TikTok's algorithm and trends. This eventually increases your online presence and conversions.
Contact us today to discuss boosting your business' presence on social media marketing
To find out more about our services, give us a call on 0287359616 or Email us with your requirements for a free, no-obligation quote.
Samples of Ads Created for Our Customers